When it comes to engagement rings, none comes close to the one Scarlett Johansson is currently rocking on her finger. Although Colin Jost proposed to the actress in May, it wasn't until the San Diego Comic-Con that she showed off her massive rock.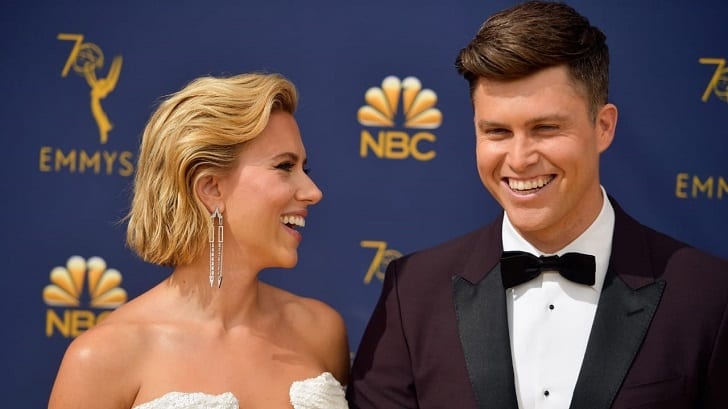 While finally confirming that a standalone Black Widow movie is in the works, on ScarJo's ring finger was 11 carats worth of diamonds, and experts have described her engagement ring as extremely unique.
de Givenchy Made It
According to Page Six, this exquisite piece of jewelry is by James de Givenchy, owner of the famed Taffin jewelry company.
The jewelry designer also happens to be nephew to Hubert de Givenchy, the man who founded the eponymously named French perfume and luxury house. As it seems, fashion and design are in Givenchy's DNA.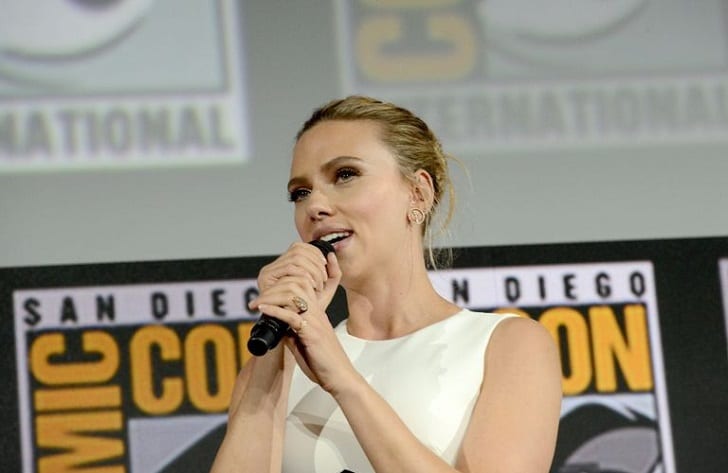 The news outlet reached out to Alicia Davis, a renowned diamond expert, who estimated the ring's price to be well over $400,000.
The pricing, according to her, was due to the fact that the ring is a blend of pear and oval shapes, resulting in a magnificent rock that looks like no other that we've ever seen before. Of course, that it's 11 carats also had a lot to do with this hefty price tag.
ELLE also sought out diamond experts to break down the mystery surrounding the ring, with their investigation resulting in an estimated price of $200,000 – $450,000.
According to Rare Carat, ScarJo's gem is worth $450,000. Explaining their summation, the gemologists cited the ring's clarity, which they said was extremely difficult to find, especially in a large rock.
They also said that the cutting style employed in the ring-making process was different from how it is done in modern times. The jeweler apparently went for an antique cutting style, and we all know that old is gold — or diamond in this case.
Of the diamond's chemical structure, Rare Carat scientists explained that it is the rarest type, one that is extremely sought after. The ring also has no impurities, nitrogen or otherwise, no wonder it is that pricey!
Interesting and Intriguing
SuperJeweler's president Andrew Fox was all praises for the engagement ring, describing it as both interesting and intriguing.
A true masterpiece, the president admitted that defining its exact price would be difficult due to its unique design, but he guessed that it could be around $200,000.
Colin Jost and Scarlett Johansson have been friends from 2006, but it wasn't until two years ago that rumors of the two dating surfaced. In 2005, Jost's career shot up when he landed a job at Saturday Night Live as a writer. In early 2006, ScarJo debuted as a host on the show, and being workmates, she definitely had to cross paths with Colin.
However, the host cum actress was in a serious relationship with Josh Hartnett back then, so Colin couldn't make a move just yet. And although she split up with Harnett later in the year, she got into another relationship almost immediately. Poor Colin L
In fact, Johansson was rarely ever single, and she even got married twice in the period between 2006 and 2017. Luckily for Colin, 2017 was when the stars aligned. Both he and ScarJo were single, and he could now shoot his shot. If that rock on the actress' finger tells you something, it's that he landed a good punch.